We work with Plastic Surgeons
---
Sedation is suitable for quite a few plastic surgery procedures. The sedation technique in Plastic and Aesthetic surgery is a well established and well used entity worldwide in plastic surgeries, where surgeons perform operations outside theatre. Common surgical procedures include abdominoplasties and facial rejuvenation techniques.
Sedation has a lot of benefits over general anaesthesia:
Increased convenience for patient and surgeon
Reduce cost
Quicker recovery
Reduced anxiety
Minimal recollection of pain during and after procedure
Greater satisfaction and preference after sedation vs. General Anaesthesia
Reduction of PONV: Postoperative nausea and vomiting is a known entity in anaesthetics
Decrease stay: Prolonged admission is usually secondary to side effects which include PONV, prolonged drowsiness and pain control.
Specific complications which is uncommon after sedation includes:

Less haematoma formation
Less infection rate
Minimal conversions to general anaesthesia
Minimal unplanned hospital admissions post op.
Minimal DVT – because of preserved thermoregulatory reflexes and the calf muscle pump action.

Most studies concluded that office based sedation, using safe anaesthetic protocols, including patient selection is a safe technique.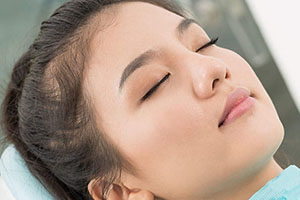 Sedation has a lot of benefits over general anaesthesia:
Breast Augmentation and Mastopexy techniques, accompanied with intra costal nerve block and local infiltration, was successfully done and with less complications than either procedure and discharged from hospital in less than 1h post procedure, with no serious complications noted.
Facial reconstruction with the use of nerve blocks and local infiltration. This procedure were done with a direct laryngoscope
Abdominoplasty, using 35mg/kg Lignocaine, sometimes more (40-45mg/kg). This Author performed more than 3000 procedures under conscious sedation, with no unwanted hospital admissions, no infections that require IV antibiotics, no haematomas and in 5% cases, they encountered seromas. He concluded that this is a very safe and efficient technique, but to watch out for anxious patients on chronic anxiolytics, who do not respond well to sedation techniques.